Invoice & Estimate with Alto is a powerful tool that helps entrepreneurs manage the invoicing process. It addresses the challenges that today's users face by ensuring a secure and efficient exchange of documents with your business partners and clients.
Alto e-invoicing is user-friendly and combines many useful features with advanced functionality. In this series, we walk through the app and explain it.
Client Projects
Let's look at how to create a client project using Invoice & Estimate with Alto.
On the Company Clients screen, tap a client's name – in this case, Tezos Architecture Design – to see their Client Details.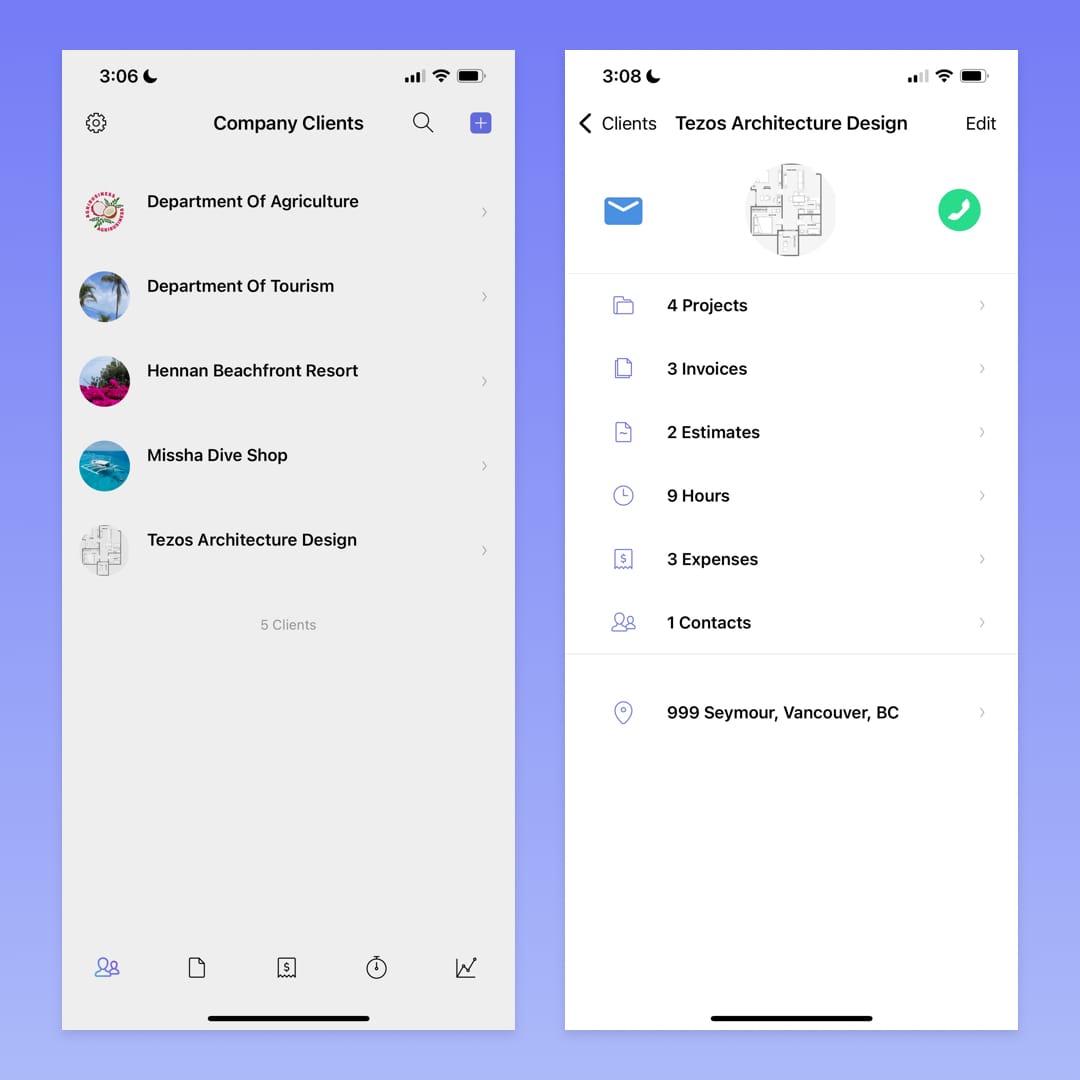 Add A Project
Now let's create a New Project for this client.
Tap on the Projects label – in this case, 4 Projects – to see a list of your existing projects.
To create a new project, tap the Plus Icon at top right.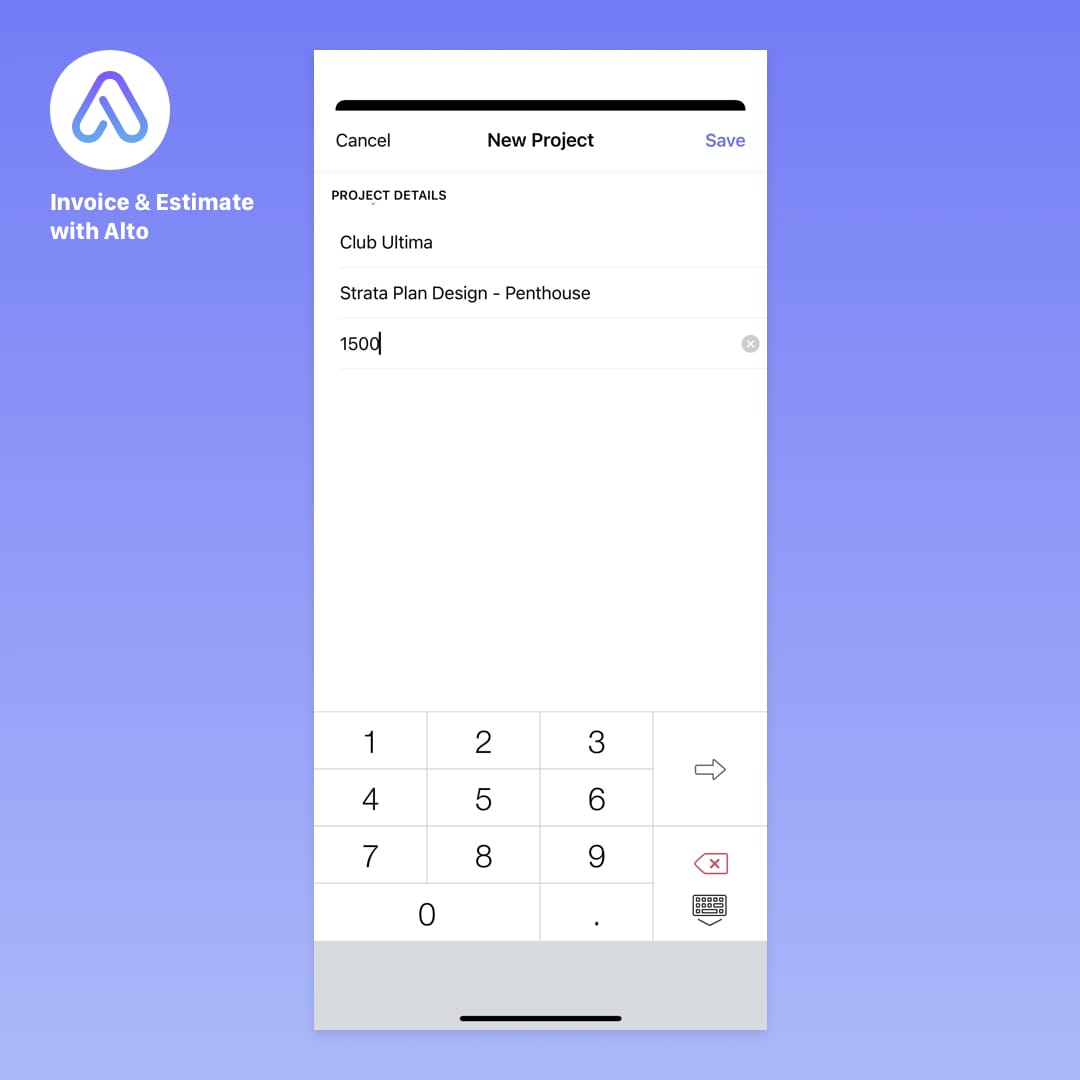 On the New Project popup, enter the Project Name (Club Ultima), Description (Strata Plan Design – Penthouse), and your hourly rate for this project (₱1500).
Tap Save to add the project to your list. You can now reference this project when you add hours and expenses, and when you create invoices and estimates.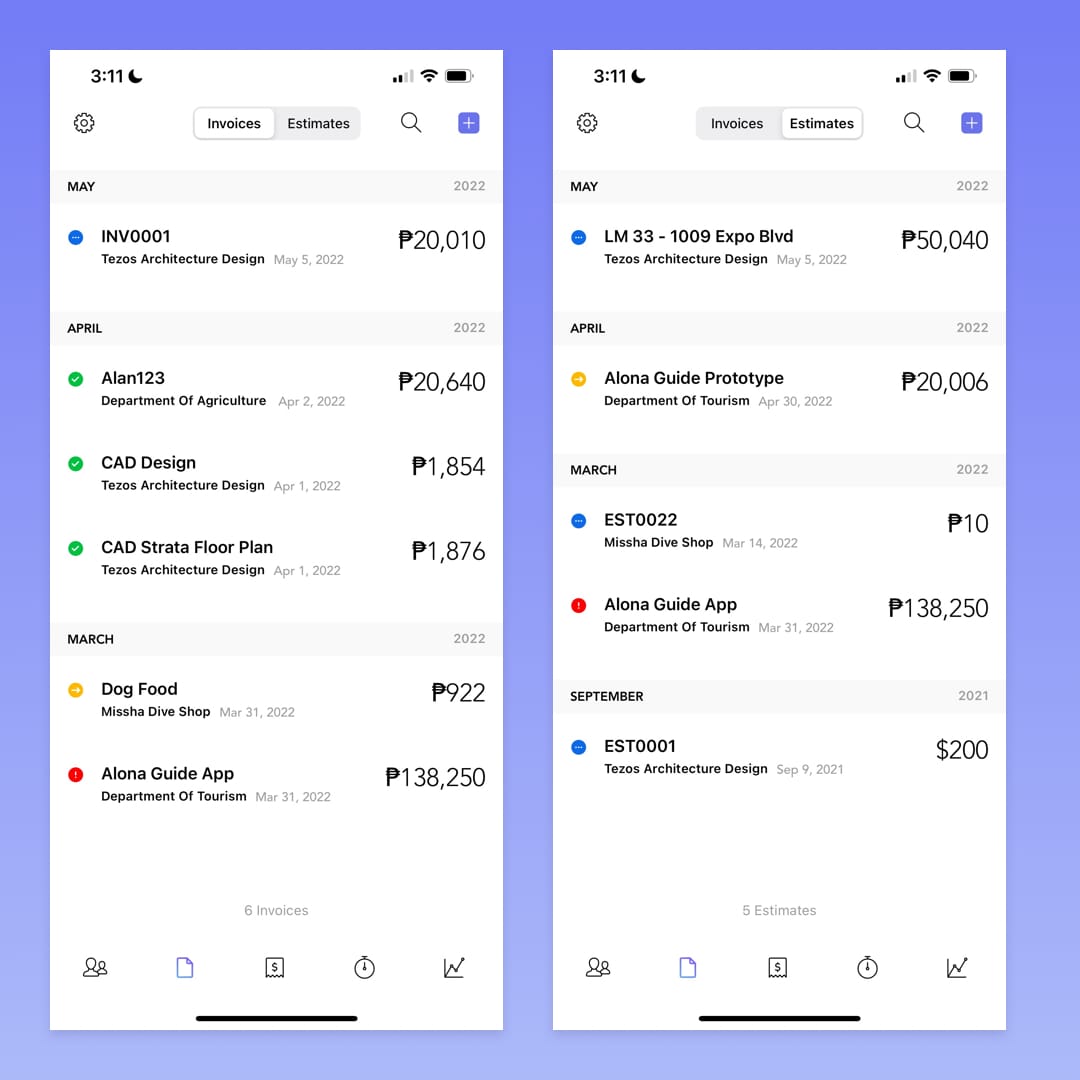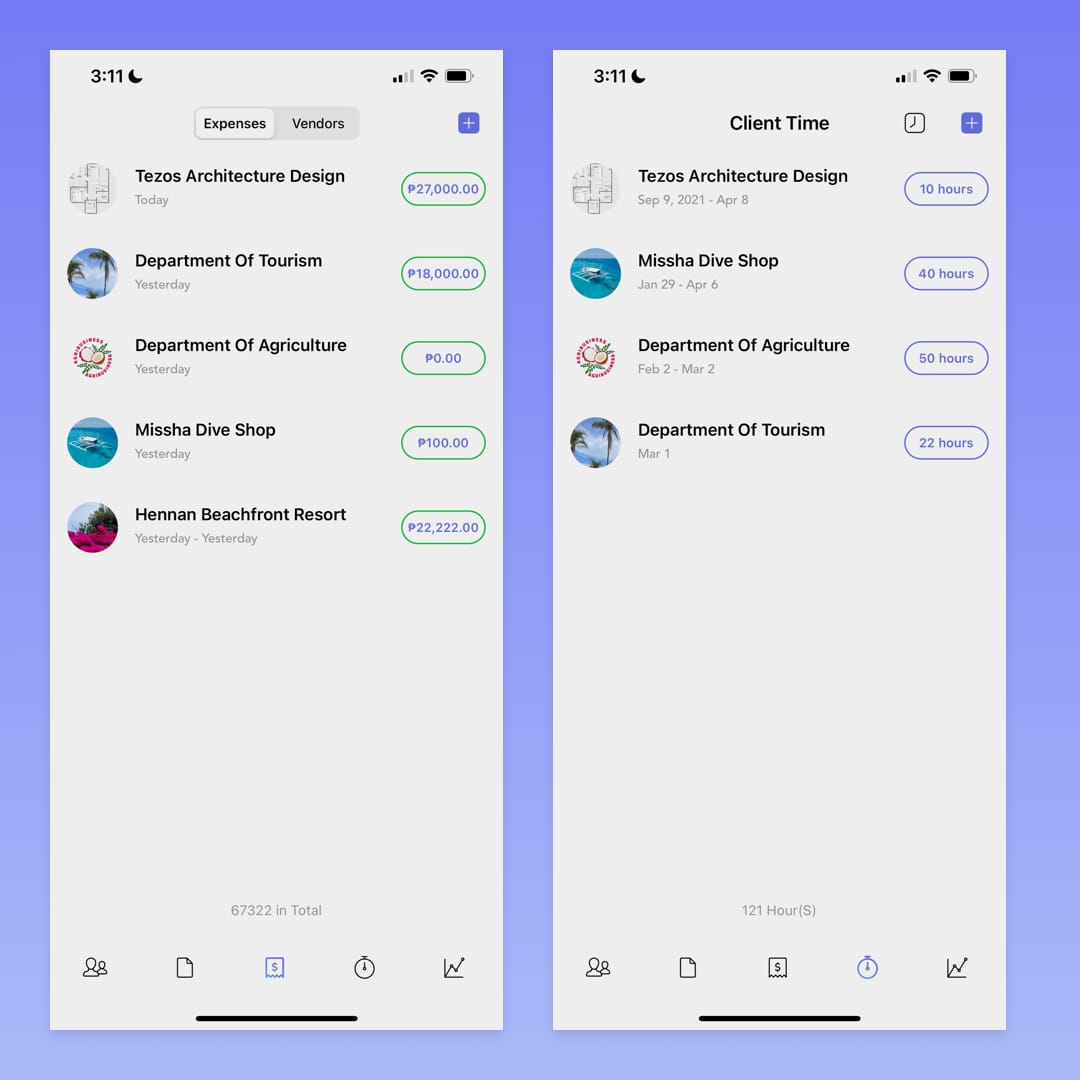 The ability to manage all aspects of a project quickly and simply makes Invoice & Estimate with Alto the perfect tool for reducing the amount of time you spend on paperwork and administrative tasks, freeing you up to spend more of your day on creating, selling, or relaxing!
In our next few articles, we'll show you how to use Invoice & Estimate with Alto to create estimates, add vendors and track expenses, track your hours, and use the app's powerful charts to review your progress from week-to-week or year-to-year.
Invoice & Estimate with Alto was built for Freelancers, Consultants and Small Businesses, by a creative team of Freelancers and Small Business makers.
Create your free account today and discover why 30,000+ Freelancers and Small Business Owners love Invoice & Estimate with Alto.