What is Alto E-Invoicing?
Invoice & Estimate with Alto is a powerful tool that helps entrepreneurs manage the invoicing process. It addresses the challenges that today's users face by ensuring the secure and efficient exchange of documents with your business partners and clients.
Alto e-invoicing is user-friendly, combining many useful features with advanced functionality. This series will walk through the app and explain them.
So, let's start at the beginning:
Tab One — Company Clients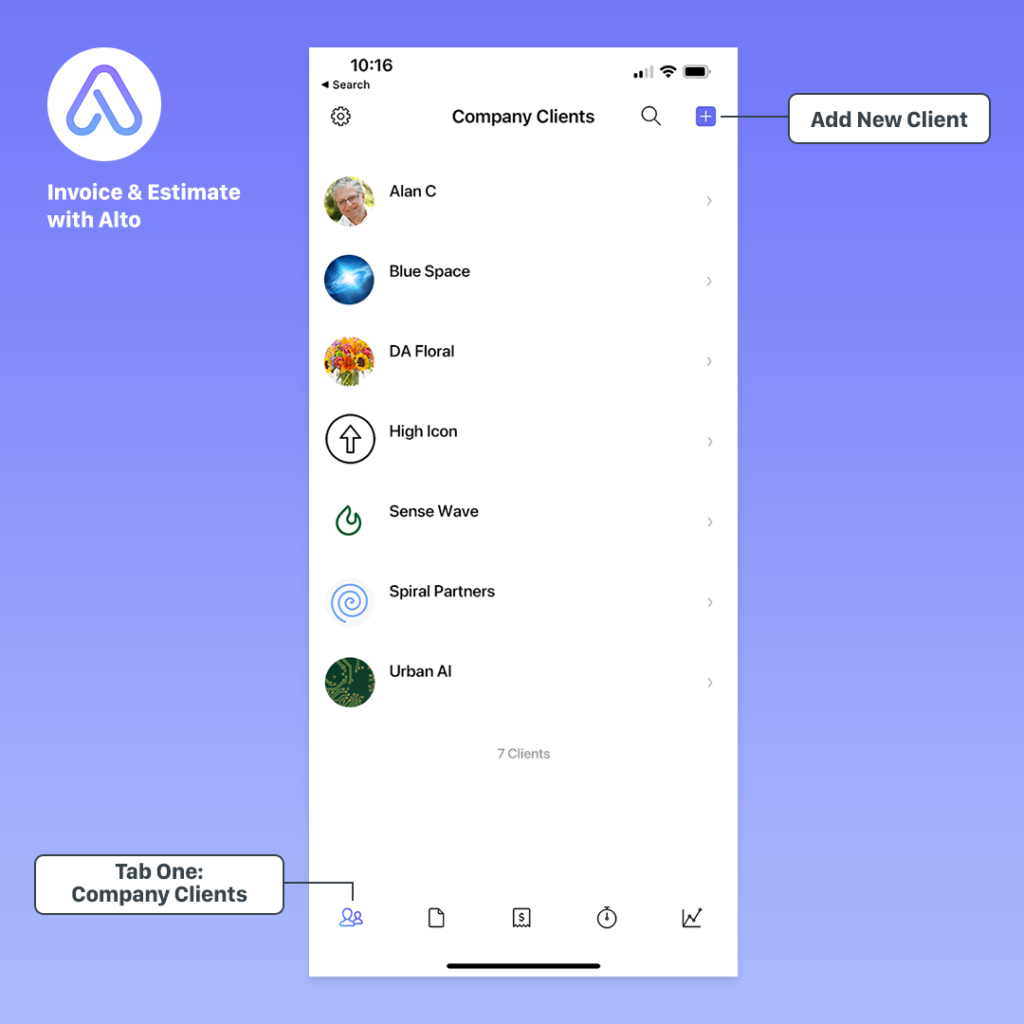 If your business deals with multiple contacts within the same company, you need a flexible system for organizing them. Alto lets you to assign your contacts to individual or company accounts, while still being able to personalize their details.
The Client Detail lists the projects, invoices, estimates, hours, expenses, and contacts you have for a particular client.
Clicking the email icon opens a popup window for writing a new message. Clicking the phone icon allows you to call them directly.
===
Invoice & Estimate with Alto was built for Freelancers, Consultants and Small Businesses, by a creative team of Freelancers and Small Business makers.
Create your free account today and discover why 30,000+ Freelancers and Small Business Owners love Invoice & Estimate with Alto.